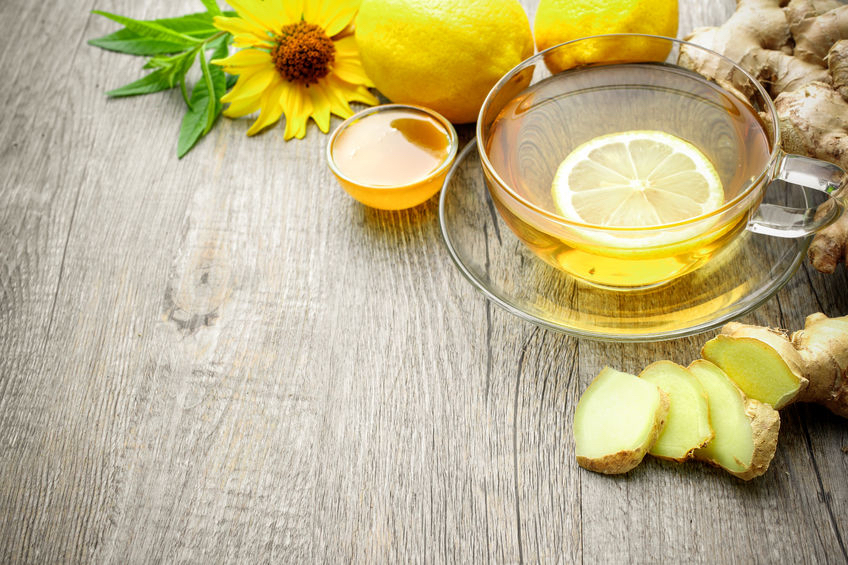 First, don't panic. There is a lot you and I can do to prepare, prevent and treat going forward.
*note: this is updated from the newsletter initially sent out 2/28/20. Almost every patient coming in since last week has asked about Coronavirus. This is an updated article to address everyone's concerns. This article will be updated with new information periodically.
#1. Please follow the advice of healthcare experts and public officials on this issue as it evolves.
#2. All recommendations I have included in this article are based on past clinical experience with treating viruses such as the common cold and seasonal flus in the last 20 years of practice. I am also including some guidelines that have been recommended via our professional health groups, the CDC and virologists and more specific to the Covid-19 virus.
As we prepare in the United States for the arrival of the Coronavirus, while prevention is the best medicine, there is also a lot we can do to prepare and minimize impact from the disease if one does become infected. Due to the nature of how infectious the coronavirus is and the long incubation period that can be without symptoms may make us worried and stressed. But, if we can take steps, prepare and insert a bit of common sense, it may help to reduce stress and help us make a plan. At the top of this article is the link to the CDC and their guidelines. Please follow them! If you're concerned you have been infected, wear a mask to protect others and be sure to call ahead to your local ER or Urgent Care center to alert them you are coming (or whatever facility for testing and/or quarantine that is recommended in your area). Now may also be a good time to call your health insurance and figure out possible costs ahead of time.
In reading the epidemiological information that is currently available, the coronavirus is more infectious than the flu, but less infectious than SARS or the measles (to put it into perspective). The biggest concern beyond it's infectious nature, it the amount of people who may become infected at one time which will put a significant pressure on current healthcare systems and availability of medicines and respiratory machines for those who develop a severe case of pneumonia.
You know I like integrative medicine, so to add to the tool box, I'll include options from an integrative perspectives to help you prepare and plan as well.
To add to it all, we also have a season transition to spring which brings allergies and regular colds and flus, so the usual steps apply:
Eat mostly warm and cooked foods including soups. Learn more about warm foods here.
Wash your hands before eating or touching your face. Be obsessive about this!
Drink warm water or warm tea and avoid a lot of iced or cold drinks.
Dress in layers and protect your neck in the wind.
Drink fresh ginger and lemon tea (adding local honey to taste is also helpful for allergies).
Get plenty of sleep.
Take your allergy medications regularly if you have them. People will be on a heightened sense of awareness and will be stressed hearing you sneeze and congested.
Specific to Coronavirus
Stay 6 feet from an infected person.
Self Quarantine if you suspect you might have contracted it and follow the advice of local health authorities in your area. Early Signs are:

fever
cough
shortness of breath/difficulty breathing

Early treatment to prevent the pneumonia progressing to a more severe status is recommended, especially if you are in a high risk group.
Prevention:
Build Immunity: Including the right nutrients and herbs to help strengthen the body and build immunity to help fend off viruses will go a long way to try to avert the virus grabbing a strong hold. Below are some recommendations that can be found in my online store that contain the right nutrients and some tried and true formulas I have used for years with good results for the prevention and treatment of viral diseases.
*note: to be able to click on the supplement/herbs links, you must be registered into the online store and create a username and password. The registration code is TB468.
For Adults:
1. Take 1-2 tabs daily: support overall immunity
2. Take 3 tabs daily: This formula helps the body fight viruses
3. Take 1 -2 tabs daily (about every 12 hours). Helps the body fight viruses as well as fungal and bacteria infections. Works well with Gan Mao Ling and also is released in the gut over a 12 hour period to sustained release.
4. Zinc lozenges have been advised by a virologist – at first sign of symptoms or even if you suspect you have been exposed. The key is to prevent the virus from getting into the lung tissue. The zinc lozenges can help by being a first line of defense in your mouth. One lozenge every two hours while awake or as directed by a healthcare professional. Allow to dissolve completely in the mouth. Do not exceed ten lozenges per day.
Other useful items (for both adults and children): Include daily balanced electrolytes and 1000 mg of vitamin C (you can search the store for what you like best by inputing Vitamin C in the search bar)
electrolytes such as:
For Kids:
1. Take 1 tsp daily for kids age 3 and above, 1/2 tsp daily for ages 1-3. Provides a combination of herbs, vitamins and minerals designed to support immune health in a great tasting natural grape flavored liquid.
2. For babies: the best prevention is following a warm digestion in the infant guidelines (this book is being updated to the second edition on March 10th!) – but you can get basic information here. If you are still breastfeeding and taking preventives above, your baby will get some benefit from you.
If you have the virus:
Follow every recommendation your primary healthcare provider prescribes. Since it started in China, I do have the herb formula recommendations they have been using alongside western medicine that can be made in my custom online herb pharmacy. The research there is that these formulas have been beneficial for almost 85% of the cases when used alongside western medicine and care. The primary aspect of the disease that is the most worrisome is the pneumonia component. The formulas were created to be taken alongside western medicine to address initial stages of the disease, the pneumonia phase and the recovery phase. You can email me if you would like to do a Telehealth session to add these to your treatment. They can easily be sent to your house.
Additional items from the online store that may be helpful:
Since the most deadly aspect of the virus is pneumonia, the following nutrients can support the lungs in the fight.
1. Take 1-2 drops per day for adults and 1/2 drop per day for children under age 12. The body uses vitamin A to build and repair lung tissue and will be needed it in a bigger supply.
2. Adults take 1 teaspoon three times daily for one week, then 1/2 teaspoon three times daily until better. Children under age 12 take 1/2 teaspoon three times daily for one week, then 1/4 teaspoon three times daily until better. Research shows that silver nanoparticles (found in colloidal silver) have anti-inflammatory properties that can help reduce swelling and boost cell recovery
3. email for Telehealth for customized formulas and support: info@tansybriggs.com
Schedule: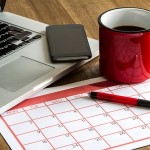 Regular Schedule:
Bryn Mawr and Center City, Philadelphia: In person – Clinical hours available Monday, Tuesday, Wednesday & Thursday.
All the Links You Need
In-Person Clinic Consultations & Acupuncture
Book via The Healing Art Center Online Here or call 215-627-3782.
You're not stuck with the health you have!
References:
https://www.cdc.gov/coronavirus/2019-nCoV/index.html
https://www.sciencedirect.com/topics/food-science/rhinovirus
John Chen et al. – How Covid-19 (2019-nCov) is currently treated in China with TCM.
The American Society of Acupuncturist – ASA COVID-19 Information Sheet February 29, 2020
The views and nutritional/herbal advice expressed by Tansy Briggs, DACM, L.OM is not intended to be a substitute for conventional medical service. Purchasing a product, program or wellness coaching does not establish a practitioner patient relationship with Tansy Briggs. If you have or suspect that you have a medical problem, promptly contact your health care provider. We suggest that you continue to work with qualified medical professionals as you engage in our material, products and services. No information offered here should be interpreted as a diagnosis of any disease, nor an attempt to treat or prevent or cure any disease or condition. Information and statements regarding products and/or services made available by Tansy Briggs have not been evaluated by the Food and Drug Administration. Tansy Briggs or Integrative Health Link products and services are not intended to diagnose, treat, cure or prevent any disease.