Not sleeping well?  Why does Integrative Oriental Medicine look to the Heart?  
From a Western point of view, we usually think of the human heart as an organ that pumps blood throughout the body, supplying oxygen and nutrients to the tissues and removing carbon dioxide and other wastes. When we think of diseases of the heart, we consider that something is wrong with the organ or its ability to do its function properly. However, we also refer to the heart in an emotional way, usually connected with love, joy, heartbreak and loss. We will say things like: "My heart is broken" or "His heart leaped with joy". When someone describes a panic attack, often they cover their heart with their hands, gesturing the feeling.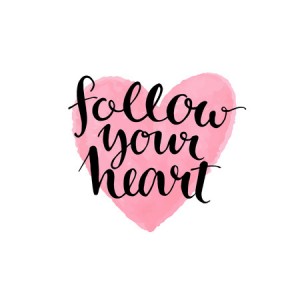 Wherever The Heart May Lead…
Step into the eloquent language of Chinese Medicine:
In Traditional Chinese Medicine (TCM), the Heart has a physical function (considered to "control the blood") and it has an emotional function (described as "housing the mind"). This phenomenon is called "Shen" which refers to the integration of all the emotions, the mind and psyche of a person.
In Chinese Medicine, the Heart is said to store the spirit. If there is a heart imbalance, one of the most common ways it presents is with insomnia.  If your sleep is disturbed, are you feeling stressed and anxious in some way?  Are you restless at night?  Is it hard to fall asleep? Do you wake easily? Feeling hot at night? Once awake, does your mind race?
The Oriental Medicine practitioner doesn't think of the physical and emotional (mind) aspects of the heart as separate – but more clearly, as part of a complete puzzle that fits together to describe a certain pattern of disease or a subtle disharmony. Differentiating these patterns allows us to treat people with precision using acupuncture, herbs, nutrition and lifestyle. This is what gives Oriental Medicine its unique edge.
For example: do you suffer from palpitations (or a sense of your heart beating)?  Are you  anxious or fearful, indecisive, struggle to make decisions, or make so many decisions you feel exhausted by it?  Are you easily losing your courage?  This pattern in TCM is called "Heart and Gallbladder Qi Deficiency".   Treatment is designed to nourish the heart, tonifiy Qi (which means strengthen), and calm the mind. Thus, the outcome for treatment would be to settle the spirit and strengthen ones ability to make decisions.
We ask a lot from our heart.  Here are some tips to taking care of your heart on a daily basis:

Nutrition:
Based on the metabolism of the heart muscle, studies show that the following nutrients are beneficial: Magnesium, Electrolytes, CoQ10, D-Ribose, L-Carnitine and Essential Fatty Acids. Some nutrients can be obtained through diet and others through supplementation. Many specific conditions related to the heart can be supported through diet and therapeutic nutrition (supplementation). The Integrative Oriental Medicine practitioner will consider these nutrients along with your specific differentiated Chinese medicine pattern to reach optimal health. Just because a certain nutrient or supplement has been shown to treat a specific issue, it does not always mean it is the correct one for you.

Stress and Emotions:
Stress and emotions can affect heart patterns and create disharmonies.  Building in self-care and taking the steps to support your heart and mind can have long term health benefits for your heart. The human mind is very efficient in categorizing events and feelings that can or could potentially hurt us or upset us. Those memories are stored and whenever something 'feels' the same, we can have a similar physical response. For example, something in the past or as a child may have caused us anxiety and palpitations. Whenever something in the present triggers this old feeling, we are suddenly anxious – sometimes without knowing why. Acupuncture works by accessing these responses and consequently the cascade of physiological response by the endocrine, hormones etc. that are released into the body. Overall, Integrative Oriental Medicine treatment regulates the physiological response thereby 'calming the mind' and relieving anxiety. A course of treatment, along with understanding what the trigger is can help a person heal so that the 'trigger' no longer creates the anxious response.
Do you have diagnosed Heart Disease?
Integrative Oriental Medicine works well alongside medications, surgeries and mechanical devices. These conditions include (but are not limited to) high blood pressure, congestive heart failure, pacemakers and ICD's, palpitations, arrhythmias, bypass surgery and congenital heart conditions, to name a few.
If you have a diagnosed heart condition or disease, take medication, have had surgeries or implanted mechanical devices and wonder if Oriental Medicine can help you – it can. The strength of Oriental Medicine treatment is its ability to treat you as a unique individual helping you to live a more healthy and vibrant life. Treatment can support more specifically your diagnosed condition and more subtly, your mind and emotions through your Oriental Medicine pattern type.
Resources:
Dr. Xie Zhu-Fan "Lectures on Traditional Chinese Medicine" 1981-1982
John Vogel, Mitchell Kucoff "Integrative Cardiology, Complementary and Alternative Medicine for the Heart" 2007
Peter Lambrou, Ph.D. & George Pratt, Ph.D. "Acupressure for the Emotions, Instant Emotional Healing" 2000
Huang Huang Ph.D. TCM "Huang Huang's Guide to Clinical Application of Classical Formulas" 2010
You're not stuck with the health you have!
The views and nutritional/herbal advice expressed by Tansy Briggs, DACM, L.OM is not intended to be a substitute for conventional medical service. Purchasing a product, program or wellness coaching does not establish a practitioner patient relationship with Tansy Briggs, DACM, L.OM.  If you have or suspect that you have a medical problem, promptly contact your health care provider. We suggest that you continue to work with qualified medical professionals as you engage in our material, products and services. No information offered here should be interpreted as a diagnosis of any disease, nor an attempt to treat or prevent or cure any disease or condition. Information and statements regarding products and/or services made available by Tansy Briggs, DACM, L.OM have not been evaluated by the Food and Drug Administration.  Tansy Briggs, DACM. L.OM or Integrative Health Link products and services are not intended to diagnose, treat, cure or prevent any disease.