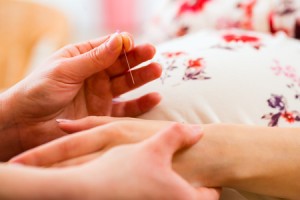 Pregnancy Health
Specialized Support with each Trimester
Integrative Acupuncture and Chinese Medicine offers a unique system to treat common ailments of pregnancy often considered 'par for the course' but, in truth, may be avoided entirely or significantly alleviated. Experience support with each trimester including acupuncture, nutrition and so much more.
Experience a healthier pregnancy for yourself and your baby, and equip yourself with evidence-based treatments and tools to help you recover once you have given birth. Whether you are pregnant for the first time or having your fourth baby, learn what you can do during your pregnancy and postpartum that can have a big impact on your current health as well as your health for years to come.
Here are some examples of what Integrative Acupuncture & Chinese Medicine can help you with.
PREGNANCY
Morning sickness
Fatigue
Anxiety
Heartburn
Back, Sciatica & General pain
Bowels & Hemorrhoids
Nutrition: month-by-month
Multiples
Pregnancy induced Carpel Tunnel
At Risk Pregnancies
History of Miscarriage
Blood Pressure Regulation
Blood Sugar Regulation
Breech presentation
LABOR:
Acupuncture to help prepare for labor
AFTER CHILDBIRTH:
Healing from childbirth
Help your uterus, organs, and abdomen return to pre-pregnancy shape
Support breastfeeding and address any problems
Mastitis
After pains
Perineal Soreness
Postpartum depression (prevention and treatment)
Healing from a caesarean section
Stretch marks and scars
2 Ways to work together
Head on over to the scheduling page to schedule an appointment with me in person.
We can easily work together over the phone or video conferencing. I will look at your history, previous blood labs, medications, overall health, nutrition, sleep patterns, hormonal patterns, energy levels, and stress levels to create a comprehensive, step-by-step plan for optimizing your health.  Ask about Virtual Acupuncture!