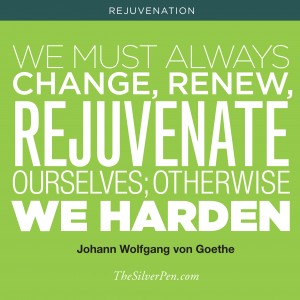 The Body Reset Program is a great way to rejuvenate and give your body the tools to feel and work better.
If you haven't done The Body Reset Program and would like to know more about it, read on!
Detoxes and cleanses can be very trendy.  I'm usually not a big fan of detoxes in general.  They can be harsh on the body's systems and sometimes cause more harm than good with only temporary results.  Often, one can get caught in a cycle of detoxing and cleansing and never actually achieve a healthy feeling body.  Not to mention, a lot of detoxes and cleanses are very cooling in general.  And, if you know me, you know I like everyone to keep a warm digestion!
However, I do believe in rejuvenation and helping the body to operate optimally.  Thus, in search of a program that I could get behind and would actually do myself as well, I modified a basic biodetoxification program to become the Body Renew Program.  It is based on the concept of Biodetoxification.  Biodetoxification is a process where 'Detoxification' is based on your body's metabolic biochemistry to provide you with the proper nutrition and supplementation so that the body can eliminate and correct imbalances without harsh cleansing or harsh detoxification.  In essence, it provides the proper and balanced nutrition that the body needs to work better. It works with your body's biochemistry to address underlying causes of chronic health challenges, imbalances in metabolism, and micro-nutrient deficiencies and excesses. By bringing the body more into balance, the body will naturally "re-correct" itself, eliminating toxins and encouraging health and healing.  I have now used this program for years for many different types of people with good results.
Common Questions:
How does the Body Renew Program Work?
The main part lasts 10 days.  You follow a prescribed supplementation and anti-inflammatory diet for 10 days.  Following the 10 days, there is a follow up plan to restore digestive flora (these days, called the 'micro-biome') to normal and get back to life.
When can I do the Body Renew Program?
The Body Renew Program can be done anytime.  However, it should not done during times you are traveling or have many stressful demands on you.  The first 5 days, you can feel fatigued and should allow your body to rest.  Also, it is most effective when you can stick to the program, rest, only do light exercise and can reduce external stresses and demands on you.
I'm not in a position right now to do the Body Renew Program, but I want to do something to help my body rejuvenate, what can I do?
You can give your body 'mini' breaks from certain foods and drinks.  This works by rotating out (eliminating) certain foods for 3 days at a time:  1. caffeine and alcohol, 2. meat and dairy, 3. grains, 4. sugar, 5. all processed foods, 6. any food grown or raised with hormones, antibiotics or GMO's (i.e. only eat organic and additive free foods).
You can read about the Step by Step Guidelines For The Body Reset Program by downloading here:
You're not stuck with the health you have!
In Person clinic visits = Schedule with The Healing Arts Center: 215-627-3782 or go online and book

HERE
What some people say about The Body Renew Program:
"I've had a few full body detox's a few times over the past years.  I found the Body Reset Program extremely beneficial and "refreshing". The program was not easy at first due to dietary restrictions (no gluten, dairy, eggs, red meat, caffeine and alcohol for 10 days). I expected the same "side effects"of other detox programs including running to the bathroom many times during the day and well.. I was wrong.. The program is gentle on your digestive system and your body in general.  Dr. Briggs explained the process, suggested to take time to "cuddle" the body and provided all necessary directions for my Body Reset journey.  The first 6-7 days were intense. I did feel tired, had light headache for a couple of days but I accepted these symptoms as the sign that my body was indeed clearing out of chemicals accumulated over the years. Also, I took the time to go for walks, had a wonderful massage session etc .. After 6 days, I felt great, rejuvenated, energy was back, I dropped a couple of pounds and felt so good that I decided to maintain a diet light on dairy, meat, gluten etc.  Dr. Briggs told me that after the program, the body continues its natural elimination and healing processes which I feel it's important to maintain a healthy body and mind. It was a great experience,  I feel good and I consider this detox as a great gift to my body." GV
"The 10-day Body Reset Program and diet and 10-day follow-up has proven to be one of the kindest things I have ever done for myself.  It was a stepping back and away from the customary and comfortable, and giving my body the opportunity to "breathe" and have a "voice" that could be heard beyond question. As the bio-detox progressed I felt an energy level that had been forgotten, and was aware that, internally, a physiological and emotional shift was occurring, bring balance and stability. A bonus for me has been the clearing of a skin condition that had perplexed multiple dermatologists and physicians, plus a long-lasting remission of my colitis symptoms. I have extended my self-care regimen and continue to use the morning "shake" as my breakfast and the anti-inflammatory diet guidelines, finding a renewed joy in healthful meal preparation and enjoying the gratification of palate and internal systems!" GS
The views and nutritional/herbal advice expressed by Tansy Briggs, DACM, L.OM is not intended to be a substitute for conventional medical service. Purchasing a product, program or wellness coaching does not establish a practitioner patient relationship with Tansy Briggs, DOM, L.OM.  If you have or suspect that you have a medical problem, promptly contact your health care provider. We suggest that you continue to work with qualified medical professionals as you engage in our material, products and services. No information offered here should be interpreted as a diagnosis of any disease, nor an attempt to treat or prevent or cure any disease or condition. Information and statements regarding products and/or services made available by Tansy Briggs, DOM, L.OM have not been evaluated by the Food and Drug Administration.  Tansy Briggs, DOM. L.OM or Integrative Health Link products and services are not intended to diagnose, treat, cure or prevent any disease.