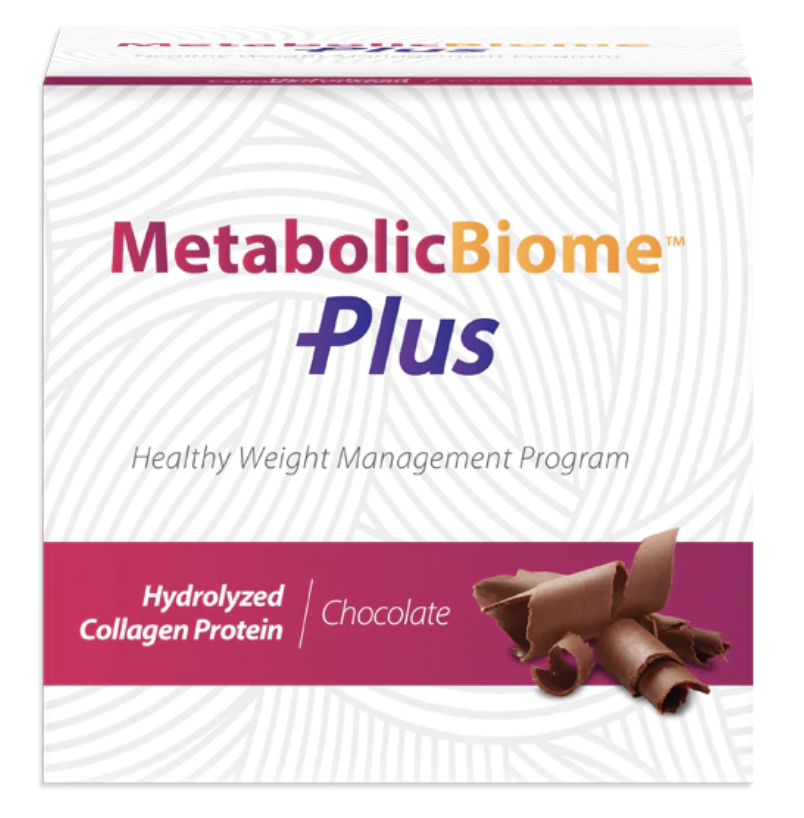 Combining cutting-edge weight loss research with reasonable lifestyle recommendations, the MetabolicBiome™ Plus kit, is a revolutionary healthy weight management program that supports blood sugar stability, targets the health of the gut microbiome to optimize metabolism and promote a person's ideal weight.
Optimize gut microbiota through polyphenolic stimulation
Support healthy blood sugars through macronutrient balance and key nutrients
Each 7-day MetabolicBiome™ Plus kit contains:
14 packets of MetabolicBiome™ Plus, a meal replacement powder to promote the growth and activity of a healthy microbiome
14 supplement packets that include GlucoResolve™ to support healthy glucose and insulin levels,
Biomega-700TM (Omega-3s) and digestive enzyme support
Patient Guidebook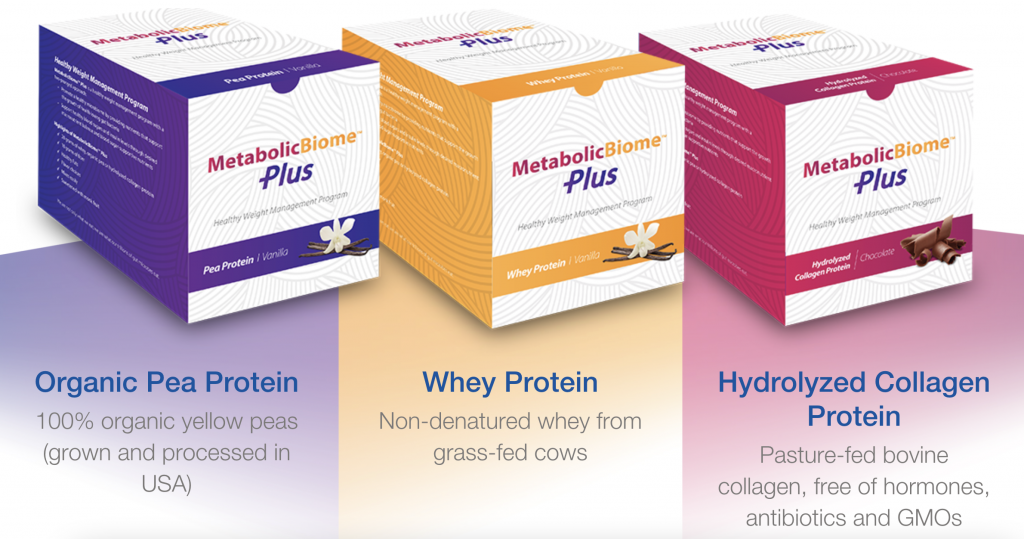 You're not stuck with the health you have!
The views and nutritional/herbal advice expressed by Tansy Briggs, DACM, L.OM is not intended to be a substitute for conventional medical service. Purchasing a product, program or wellness coaching does not establish a practitioner patient relationship with Tansy Briggs, DACM, L.OM. If you have or suspect that you have a medical problem, promptly contact your health care provider. We suggest that you continue to work with qualified medical professionals as you engage in our material, products and services. No information offered here should be interpreted as a diagnosis of any disease, nor an attempt to treat or prevent or cure any disease or condition. Information and statements regarding products and/or services made available by Tansy Briggs, DACM, L.OM have not been evaluated by the Food and Drug Administration. Tansy Briggs, DACM. L.OM or Integrative Health Link products and services are not intended to diagnose, treat, cure or prevent any disease.