Postpartum Health
You, Your baby, and Your Future Health
You've done everything you can to have a healthy pregnancy.  You deserve to give yourself the time and tools to heal postpartum.
You want to be proactive about your postpartum health, but aren't sure what to do?  Struggling or worrying about healing after having a baby? Wondering if you are doing the right things for yourself and your baby's health?  The thought of trying to make an appointment with any kind of practitioner seems logistically difficult? Can't find a practitioner that meets your needs in your area? Can't get a babysitter?  It's hard to take time off from work?  You just have too many balls in the air?
Get Postpartum Support Online
Evidence based solutions for resilient health
Whether this is your first baby or your fourth, you know (or will soon learn!) that taking care of yourself postpartum, going to appointments — heck, just taking the time to eat becomes more difficult after having your baby. You also know that healing after giving birth is very important.
There is an adage in Oriental Medicine that says: "To Treat the Child, Treat the Mother"
The first three months after a full term pregnancy is considered the fourth trimester.   Unfortunately, it is also known as the "forgotten trimester".  Postpartum health is more than a women's issue.  It is more than losing the 'pregnancy weight'.  It is vastly important to not only the woman herself, but for her baby and for her family.  Not only that, how you heal postpartum can have lasting effects on your health throughout your life.  Women may lose their health after childbirth mainly due to improper recovery.  In our modern culture, the concept of the 'superwoman' is rewarded — have your baby, jump up immediately, lose the pregnancy weight and resume normal life. But, it goes against thousands of years of experience in Oriental Medicine practice.    
I have designed Postpartum care online to guide you through postpartum in the comfort of your own home.
With access to resources and virtual consultations giving you continuity of care, I try to remove variables that may reduce your access to care.  
Access to website, information, professional products and virtual consultations = continuity of care.
The purpose of the Postpartum program is to help you heal with relevant, real-life solutions to help you recover after having your baby.  Following proper recovery, you and your baby will enjoy more resilient health.  The Postpartum program is a system of diet, lifestyle and healing modalities that will help you heal.  When you properly heal postpartum it is said that "your body will not sag, you will not ache, your energy begins to recover and your uterus and abdomen will return to normal size."
The reason I am passionate about Postpartum Health
I absolutely love supporting women during postpartum and baby's first year.  I have seen it transform the health and outlook of both the mother and baby.   The Postpartum program provides resources to give you resilience and strength in your daily living.  Along the way, it's also very fun to learn about!  
I began this journey myself during my own pregnancy in my last year of Oriental Medicine school.  Using the principles of Integrative Oriental Medicine and my experience with treating women and children through this phase of life since 2002, I have developed an online support program for you.  This includes tips and 'gentle nudges' in the right direction during the fourth trimester following the birth of your baby, quality practitioner grade products and custom formulations.  Not only that, I can bridge the location gap – with the ability to offer wellness consultations remotely and help you find relevant caregivers in your area, if they are available.  
How proper postpartum advocacy helps you.
Learn how to care for your body.
Apply what you learn and witness how it positively affects your baby's health.  
Enjoy the steady improvement of your health and watch your baby grow and thrive.
When you and your baby feel better, you feel confident in your daily life.  
The PostPartum 'Better Health Package'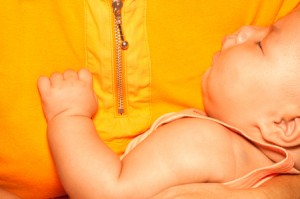 Mother's Nutrition.
Find out why a Warm Digestion for postpartum and breastfeeding is so important and how to accomplish this.  Discuss appropriate supplementation. Pre-natal vitamins are the right choice for pregnancy, but there are different nutrient needs during postpartum and breastfeeding.
Types of activity and exercise and when.

  
When should you start exercising after childbirth and what types of exercises should you do?  It is very important to heal the abdomen and the pelvic floor after pregnancy before you take on high impact exercise.  In fact, certain exercises too soon can cause you long term complications.  If you have had a C-Section or other birth related complications, there are another set of considerations to take into account around exercise.   
Postpartum formulas returning you to health and supporting breastfeeding.
Chinese formulas are very unique to address postpartum.  Special formulations help the uterus, muscles and anatomy of the abdomen and the pelvic floor return to normal shape and position, they support the mother during breastfeeding and help regulate hormones.  As the body properly heals, it protects you from physically induced postpartum hormone changes, depletion and exhaustion that can lead to postpartum depression or other chronic health complications.
Role of acupuncture and restoring core health
Acupuncture in adjunct with exercises such as pilates, restorative yoga (or similar style exercise), and specialized pelvic floor therapy will help the uterus return to size, abdominal muscles return to normal and you regain your core health. Stretchmarks and C-section scars can also be addressed.  Finding the right person who understands the needs of postpartum care can make all the difference.  Not all practitioners and exercise teachers are created equal.  Learn the right questions to ask and get help in finding appropriate caregivers in your area.
Postpartum quick guide:
The fourth trimester
Postpartum formulas and nutrients
Warm digestion training
Breastfeeding health
Returning uterus and abdomen to normal
Developing a routine
Exercise: Month 1-3 postpartum "the fourth trimester"
Mother and Baby – nutritional needs.
You can work with me at any stage – whether your preparing for baby or you're postpartum now.
Better Health Package:  Professionally designed health program and ongoing support just for you.  The Better Health package includes 4 appointments.  1 initial consultation @ 50 minutes, 3 ongoing consultations @ 20 minutes with email support, helpful handouts and a customized treatment program.   Click Here to Schedule.
Ongoing support is available for the following
The next 3-12 months
Transitioning baby to solids
12 months and beyond
Cessation of breastfeeding &
Now that your body is your own again:  The Reset Program