Summertime…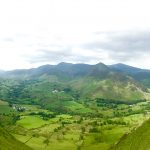 ahh!  We can all agree that most people love summer and it flies by all too quickly.  However, there are a few things that come with summer that may be less desired.  I've put together a fun list of "Summer Health Hacks" and my favorite summer remedies.  For full disclosure, I don't get kickbacks from any of these items – although I have suggested them enough over the years that maybe I should!!
Mosquitos and Insects love you?
Some natural remedies suggested are Thiamine (B-1) or a B-Complex.  While there is no research to support this, making sure you get a rounded amount of B-complex in your diet is also helpful to support your adrenal function.  Adrenal function is important in extremes of temperature and when the body is under stress.  If you do get bitten by insects, my favorite (and I've tried many) is putting a dab of athletes foot cream on the bite.  It immediately stops the itch and heals the bite faster.  There are also more natural insect repellent options that include essential oils and more natural ingredients.  One of my favorites is "Quantum Buzz Away".  I also like this as it doesn't feel as toxic, is a bit more kid friendly and helps keep ticks away, too.
Red, rashy skin?  Chafing? Sunburn?  Sensitive to heat and Sun?
The Ayurvedic Neem oil is great for rashy, red skin and Neem also has the added benefit of a low, natural SPF.  Because Neem is also an oil, it can help heal chafed skin and create a protective barrier.  Of course, Aloe is one of the greatest plants for heated, sunburned skin hands down.  Aloe comes in many forms and there are a lot of options for aftersun or skin care.  Just make sure you are getting real aloe.
Easily overheated, dehydrated?
I wrote a blog about cooling foods for summer and taking care of your adrenals.  Here it is again! 
I grew up in an era when there was rare occasion to use sunscreen and we actually used baby oil to get more tan… so now I really have to take care of my skin.  For daily sunscreen, I use Dermalogica's Solar Defense SPF Booster (they have 30 and 50).  What I like most about it is that I can add it to any cream (face or body) that I normally use.  It is a very clean, nice product that works; however, if you are swimming and outdoors getting a lot of sun, make sure to use other sunscreens.  I am partial to Sun Bum brand myself.  It's great for sensitive skin and works really well.
Healing overexposed and aging skin
I like to add a couple drops of Rose Hip Seed Oil to my face cream for wrinkles, aging skin, and skin that's been over-exposed to the sun.  Love it.
Just so you know, my husband uses all my hacks too!

You're not stuck with the health you have!
The views and nutritional/herbal advice expressed by Tansy Briggs, DACM, L.OM is not intended to be a substitute for conventional medical service. Purchasing a product, program or wellness coaching does not establish a practitioner patient relationship with Tansy Briggs, DACM, L.OM.  If you have or suspect that you have a medical problem, promptly contact your health care provider. We suggest that you continue to work with qualified medical professionals as you engage in our material, products and services. No information offered here should be interpreted as a diagnosis of any disease, nor an attempt to treat or prevent or cure any disease or condition. Information and statements regarding products and/or services made available by Tansy Briggs, DACM, L.OM have not been evaluated by the Food and Drug Administration.  Tansy Briggs, DACM. L.OM or Integrative Health Link products and services are not intended to diagnose, treat, cure or prevent any disease.